DAYU SHACKLES

Nov 11,2022

Browse: 1193
Shackles are used to lift, secure and rig heavy loads, where they act as the final link in a connection chain or sling setup. Shackles are advantageous if wanting to make a robust physical connection between the load-lifting device (typically a hoist hook or sling) and the payload that needs to be moved or supported.
DAYU provide 3 kinds of shackles:
US TYPE SHACKLES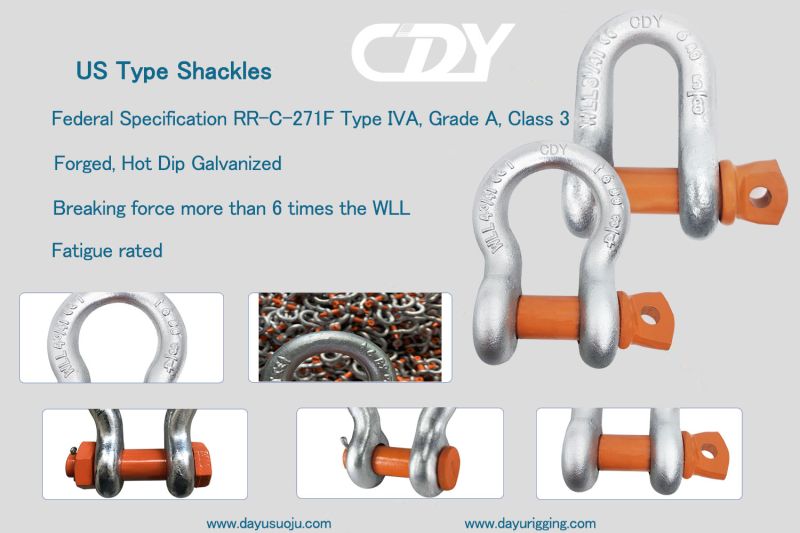 Advantages: the price US TYPE shackles is more competitive.
EN TYPE SHAKCLES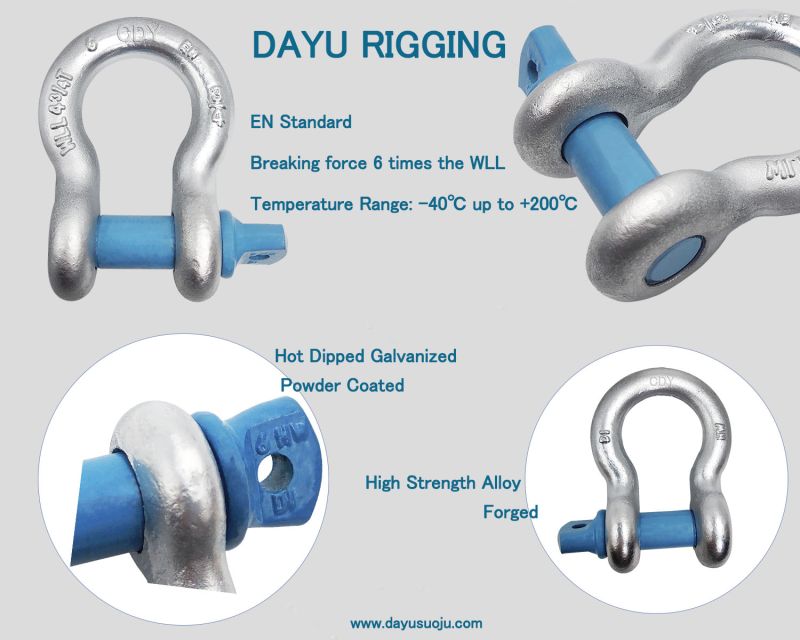 Advantages: EN TYPE shackles is a perfect choice for low-temperature situations.
GRADE S SHACKLES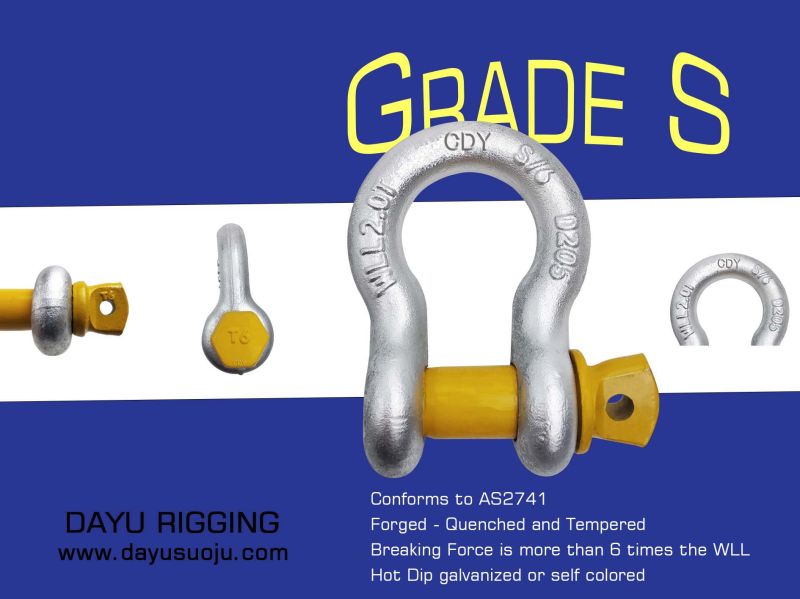 Conforms to AS2741 manufactured from Grade "S" material
What else does DAYU provide?
High Quality、Competitive Price、Fast Delivery、Best Service... 

It is a good time to confirm your order! Contact us for quotation  https://www.dayusuoju.com/contact.html